Education/Schools/Parents
"Stress Free Learning For School & Home"
Teacher's Tip of the Week
School In-Service
Brain Gym has been developed especially for the classroom setting. It is easy and effective to apply allowing each individual student to achieve at their own learning PACE as nature intended.
These techniques are so user-friendly that Brain Gym® is now used in schools in over 100 countries. An Internationally sort after and annually award-winning scientifically proven system that powerfully works!
THE BIG PICTURE: Children learning successfully while assisting each other happily and supportively in a positive co-creative environment.  Commonly, their self-responsibility model is also taken home to help family relationships, stresses and 'aliveness'. Creating healthier and happier families and communities who love to communicate and are excited about lifelong learning.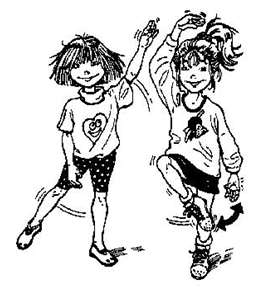 Contact Us
Simply leave your information and one of our friendly staff members will contact you as soon as possible to discuss your needs.
NEUROK – NEUROKINESIOLOGY
All encompassing Kinesiology training bridging the gap between traditional therapies, traditional Kinesiology and a true wholistic model that supports Medical specialist, Bio-Med Doctors, Kinesiologists, Physical Therapists, Naturopaths and other Health Professionals.
NeuroK also caters for parents, Carers, families and individuals who require further skills and insight that make sense, are effective and simple to apply helping their family – for health, learning, social, athletic and school issues.
Learning and behavioural issues are as significant part of our clinical work. A specifically tailored NeuroK training level is committed to Primitive and Postural Reflex training which often addresses the root cause of many of these issues.
Join us and learn NeuroK – Neuro Kinesiology training.
CAN BRAIN GYM® HELP ? YES!!!
BRAIN GYM® promotes sustainable brain integration by using specific movements to address blocks to learning, develop neural pathways and improve coordination both mentally and physically. Brain Gym® has been developed especially for the classroom setting, is fast, easy and effective to apply allowing each individual student to achieve at their own learning PACE as nature intended.
After an initial training course, many Teachers are easily and successfully using and experimenting with Brain Gym® in their classrooms.  They are consistently seeing many beneficial changes in their pupils as well as their own stress levels. Their student's work more happily and more constantly. They are more relaxed even in the playground as students begin to self moderate successfully with 2 minutes of Brain Gym® to settle arguments and aggressive behaviour.
Even more beneficial is when Brain Gym® is promoted as a whole school policy. Many school senior staff and teachers have been asking for advice on the best way to achieve this.
In response The Brain Gym® Centre of WA evolved a package called "STRESS FREE LEARNING FOR SCHOOL AND HOME" as a guide to planning the systematic implementation of Brain Gym® into the school. The goal is to introduce Brain Gym® to the school and integrate its use into the Teaching and Learning process. This will assist in promoting measurable improvements in:
ETHOS of the whole school.
ATTAINMENT of the whole school with consistently higher academic results.
CHILD CENTRED INDEPENDENT LEARNING
IMPROVEMENT IN SOCIAL INTERACTIONS – especially with violent behaviour.
A CO-CREATIVE AND EASILY SUSTAINABLE LEARNING ENVIRONMENT
HAPPIER AND MORE RELAXED STUDENTS AND STAFF
Click For further information about Brain Gym®
Health Professionals
Last year throughout Asia, we trained 45 Medical Dr's, all specialists from emergency medicine, Cardio Thoracic, Neurology, Rehabilitation and Bio-Medical, with our specifically developed and tailored 'NeuroK'
ADVANCED CLINICIAN TRAINING
Quick, Easy and Simple!
The Natural Alternative to Perfect Health
and Learning Challenges!
ADVANCED EDUCATIONAL KINESIOLOGY COURSES
    Internationally accredited in over 80 countries
MORE COMING SOON
EFFECTIVE RESULTS IN AS LITTLE AS ONE TREATMENT