Our Mission
Our mission is to inspire and empower people to actively participate in taking control of their health, through natural and holistic means. We provide the method, support and the tools for you to experience vibrant health and wellness
Our Vision
To partner with you in your healing process, addressing every aspect of your health on a physical, emotional and energetic level, so you can begin to live the healthy life you were created for — experiencing joy and gratitude, moving well, and living free of ill-health.
We are happy to travel to the country and regional areas to teach, run clinics and share our specialised skills.
Private Clinical Sessions as well as Accredited Training Programs:
Brain Gym & Learning Styles for Schools and Communities
Stress & Movement within the Corporate workplace
Specialised Training programs to suit your needs are a speciality of ours!
Contact Us
Simply leave your information and one of our friendly staff members will contact you as soon as possible to discuss your needs.
CLINICAL AND TRAINING PROGRAMS
Lee-Anne MacLeod is a proud West Australian who has travelled the world seeking the most advanced and latest training systems to assist her clients.
She consults privately from a Medical Surgery in Palmyra and a clinic in Nedlands in Western Australia.
She is also an Internationally Accredited trainer who is passionate about taking her knowledge to the world.
Her specialty is Neuro-Kinesiology and also uses Brain Gym, Touch for Health, Educational
Kinesiology, Primitive Childhood Reflexes, Natural Vision Therapy, Applied Physiology, Naturopathic Nutrition, EFT (Emotional Therapy), Biomedical intervention, Dorn Spinal Therapy, Developmental Therapy and other natural therapeutic systems.
Working with Babies, Children, Teenagers, Adults and our Seniors.
*There are no medications or herbs offered.*
"I stimulate your body's own ability to heal itself by using movement, touch, energetic and neuro-science. This empowers the individual to help him/herself while gaining confidence and control again!
I help many people to re-pattern their brain, emotional, physical, chemical and behavioural responses. This enables them to achieve greater health, performance, moves 'blocks', while developing Whole-Brain intellectual abilities and accessing their natural gifts. Many of which have been hidden until now.
What an absolute joy and privilege it is to watch so many people grow into their natural.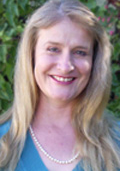 Lee-Anne MacLeod
The Brain Gym & Kinesiology Centre of WA
Dip Kin, Dip I.H., RSKP Specialist, RAKP Adv, ARAD, CSTD, Specialist Kinesiologist Level 6 Neuro-Kinesiologist. President of the Board of Directors of Australian Kinesiology Association. (The governing organisation of Kinesiologist within Australia). Chair of Brain Gym Edu/K Network Aust. (retired.) Neuro-Kinesiologist, Internationally Accredited Trainer. Brain Gym, Touch for Health Practitioner, Rhythmic Movement & Advanced Kinesiology Trainer. She is a trained MINDD Biomedical Practitioner, Dorn Spinal Therapist and Developmental Therapist.  Professional Member: AKA, IKC, Edu-K International Foundation, Edu-K National Network, Touch for Health Instructors Assoc, TFH & Professional Kinesiologists Assoc. WA, MINDD Institute.
Lee-Anne is the founder and director of The Brain Gym Centre of WA.
In October 2006, she award for 'Outstanding Achievement and Excellence ' was presented to Lee-Anne MacLeod during the International Brain Gym Conference hosted in Brisbane, Australia. This award is one of five presented annually worldwide for services to BrainGym.
She was also awarded an honour for "Outstanding Service, Integrity and Professional Practice" by her professional peers of the Board of Directors of The Australian Kinesiology Association at their International Conference.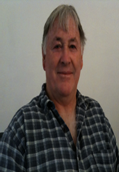 Patrick Deuchar
Claremont Nedlands Counselling Service
Bachelor of Applied Science (Psychology), Graduate Diploma of Psychology (Counselling), Member of Australian Psychological Society M.A.P.S. MINDD Institute
Patrick set up the Vietnam Veterans Counselling Service in the Northern Territory (Darwin) in the 80's. His training incorporates many varied forms of therapy Gestalt, Psychodrama, Primal Therapy, EFT and many forms of Body work. Specialising in working with deep levels of PTSD,trauma and abuse. He has run a broad practice for some twenty years dealing with Family, Relationship and Individuals. He also does Life Coaching and Mentoring for the corporate sector. Patrick enjoys the challenge of learning and supporting others in discovering ways that lead from onfusing and sometimes painful dillemmas to a place of Peace, ease, balance and clarity within themselves.
EFFECTIVE RESULTS IN AS LITTLE AS ONE TREATMENT